Star Buy February 2023
24 February 2023 | Admin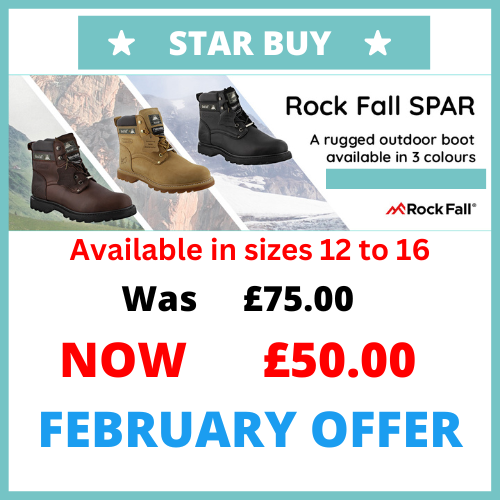 Take advantage of this STAR BUY offer for February 2023. Only a few days left! Currently available in size 12 to size 16 at a ridiculously low price!
We can't be all things to all BIG FEET but if it's your size, don't delay. Here today, gone tomorrow!
Never mind, when this one goes we'll find another bargain for the fleet of BIG FOOT.
Look out for more massively reduced STAR BUY bargains. We'll change regularly according to the offers being snapped up!
#wheresizematters
Best Wishes
Team Bigfootshoes
rockfall-spar-mid-cut-leather-boot-rf800-black
rockfall-spar-mid-cut-leather-boot-rf800-brown
rockfall-spar-mid-cut-leather-boot-rf800-honey